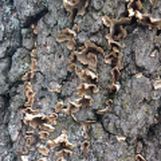 Tree Risk Assessment
PLA has added tree risk assessment to its scope of services under the credentialing of the International Society of Arboriculture (ISA).
Tree risk assessment is a systematic process of observing, inspecting and determining the likelihood of partial or total tree failure and the evaluation of the potential risk associated with tree failure. It is a tool used by ISA Certified Arborists for the benefit of private citizens, organizations, and/or municipalities to help assess the risk associated with owning trees. All tree owners must remember that trees, in general, however, add more value to communities than expense. Visit www.isa-arbor.com or www.treesaregood.org for additional information.
---